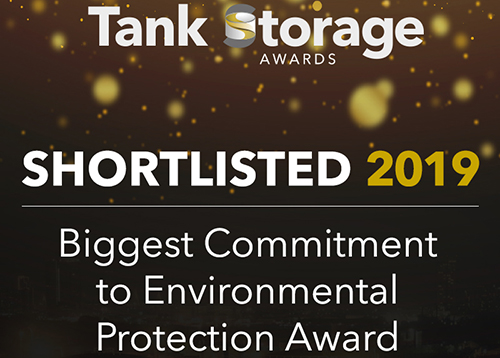 Géosel has just been shortlisted for the "2019 Global Tank Storage Awards"
28/02/2019
The 3rd Edition of "Global Tank Storage Awards" celebrate excellence, safety and innovation in the industry. They reward a significant number of candidates in various categories related to terminals, achievements, equipment innovations, ports and individual successes.
They allow an individual or company to be highlighted in terms of security, innovation, environment or overall storage performance.
Géosel competes in the "Biggest Commitment to Environmental Protection Award" category for its commitment to protecting the environment.
The winners will be announced during the Global Tank Storage Awards Ceremony in Rotterdam on 26th March 2019.
More information at : www.tankstoragemag.com\awards